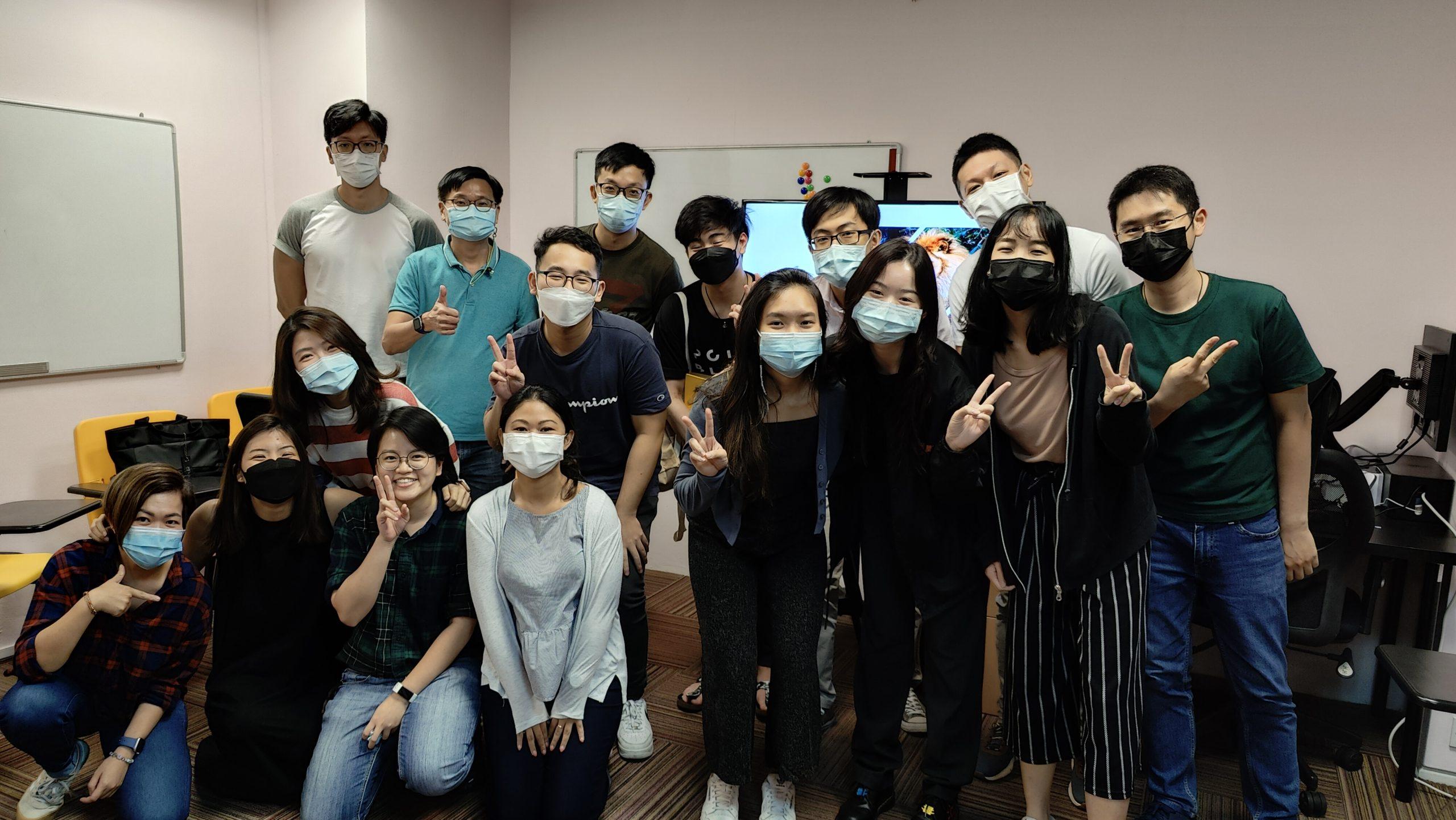 Cognitive Behaviour Therapy (CBT)
Graduate Certificate in Psychotherapeutic Approaches (Cognitive Behaviour Therapy Specialisation)
Workshop Date: 07, 14, 21, 28 January & 04 February 2024
Time: 9am to 6pm
Facilitator: Mr James Chong
Course Fees: SGD $2,750 nett
Early bird Deadline: 07 November 2023
Registration Deadline: 07 December 2023 (or earlier when full capacity is reached)
Class Size: 8 to 10 pax per intake
Early bird and student concession rate available. Please enquire for more details.
SGD 2,750.00
Please note, before you purchase this workshop, you will have to do complete step 1 and 2
Step: 2
We will invite you for interview, once the interview is cleared, you may proceed to the next step. Workshop Overview
This workshop aims to provide participants with an understanding of the theory and practice of psychotherapeutic approaches. In addition to sound theoretical knowledge, participants will learn the essential core skills required to practice psychotherapy clinically.
Cognitive Behaviour Therapy (CBT) is a highly structured, short-term, present-oriented psychological therapy (aka psychotherapy) that aims to resolve a client's presenting issues by modifying dysfunctional thoughts and maladaptive behaviours. CBT is one of the most evidence-based research psychotherapies shown to effectively manage various disorders, particularly clinical depression and anxiety disorders.
This workshop is for participants who want to practice CBT but do not have the necessary training. This workshop is suitable for potential CBT Psychotherapists or Associate Psychologists (counselling) who are passionate about others in achieving more meaningful results in life.
Through this workshop, participants with a Bachelor's Degree in Psychology will be equipped with the essential skills to practice as a CBT therapist.
Workshop Entry Requirements
Any one of the followings:
Undergraduate students in psychology-related fields (e.g. counselling, psychology, social work)
Participants with a bachelor's degree in psychology-related fields (e.g. counselling, psychology, social work)
Existing Counsellors or Psychotherapists may wish to sign up for the 3-day workshop in Professional Certificate in Solution-focused Brief Therapy instead.
Workshop Content
This workshop will cover the following areas:
Essential Skills in Psychotherapy
The Processes of Psychotherapy
Theories & Application of Cognitive Behaviour Therapy
Application of CBT on Mood Disorders
Clinical assessment & Formulation using CBT
Ethics of Psychotherapy
Introduction to Advance skills in CBT
New Directions in CBT
This workshop would fully equip participants with the core CBT knowledge and skills upon completing the workshop. Graduates from this programme will be able to handle the various applications of CBT on clients suffering from various mood disorders such as Depression and Anxiety.
This workshop will also cover other psychological issues such as Anger Management, Insomnia, Obsessive-Compulsive Disorder (OCD), and Post-traumatic Stress Disorders (PTSD), allowing graduates to hone their skills in the future.
Upon successful graduation, graduates may apply for membership with their relevant association and seek clinical supervision to hone their CBT skills further.
Lesson Plan
The delivery of this workshop is equivalent to a post-graduate module, and it comprises the following:
Forty (40) hours of classroom time over five days for lectures, skills training, demonstrations, practice role-plays, discussions, and a class presentation.
Fifteen (15) hours of self-directed learning and class assignments.
Existing Counsellors or Psychotherapists may wish to sign up for the 3-day workshop in Professional Certificate in Solution-focused Brief Therapy instead.
Course Assessment
Written and video role-play assignment
Award
Upon successful completion of the workshop, each participant would receive the following:
A Graduate Certificate in Psychotherapeutic Approaches (Cognitive Behaviour Therapy Specialisation)
A letter indicating your successful completion of both the workshop and the Australia Counselling Association (ACA) 's ten (10) Ongoing Professional Development (OPD) hours
Accreditation and Recognition
We are pleased to announce that this course is accredited and recognised by:
Australian Counselling Association (ACA) On-going Professional Development.
International Association of Therapists (IAOTH)

You may join IAOTH as a Therapist in Cognitive Behaviour Therapy.

The Association of Psychotherapists and Counsellors (Singapore) (APACS) has accredited this programme from December 2018 to December 2021. APACS has ceased to accredit all education programmes starting in 2022.

After completing the programme, eligible graduates may join APACS upon meeting their requirements.
What past participants like about the course
"Learning how & when to apply the practical CBT skills."
"The course has taught me knowledge and skills that were not introduced/explained in-depth previously."
"Able to seek guidance/clarification from the trainer who has experience in counselling."
"I like the class activities and the different case studies used to apply the knowledge learnt."
"Very comprehensive with many useful resources. Appreciate the role-play sessions."
"Despite the heavy and intense content, there was also time to practice CBT skills."
"I really like how practical it is, something that I don't learn in school."
"Learning the basics of CBT, in particular -> case conceptualisation, case formulation and treatment plan."
"The openness of the class. Class-size being intimate. The opportunity to make clarifications, questions & seek insights. Helped in growth of thinking & reflection."
"Class presentation provided a good practice of case conceptualisation."
"Equipping with the skillsets, practicing the intervention with other classmates to not only learn from them but to improve myself in using such intervention."
"The theories & skills were taught well & the feedback from role play sessions were clear. I also really liked that the course size was small this round. Therefore, there was more time to ask questions/discuss issues."
"The content taught has been very useful. The materials are very comprehensive. The course provided me with an opportunity to hone my skills in CBT."
The above insights are from feedback given by workshop participants on its final day. Join Our Newsletter
Subscribe to our newsletter and receive daily updates & promotions!