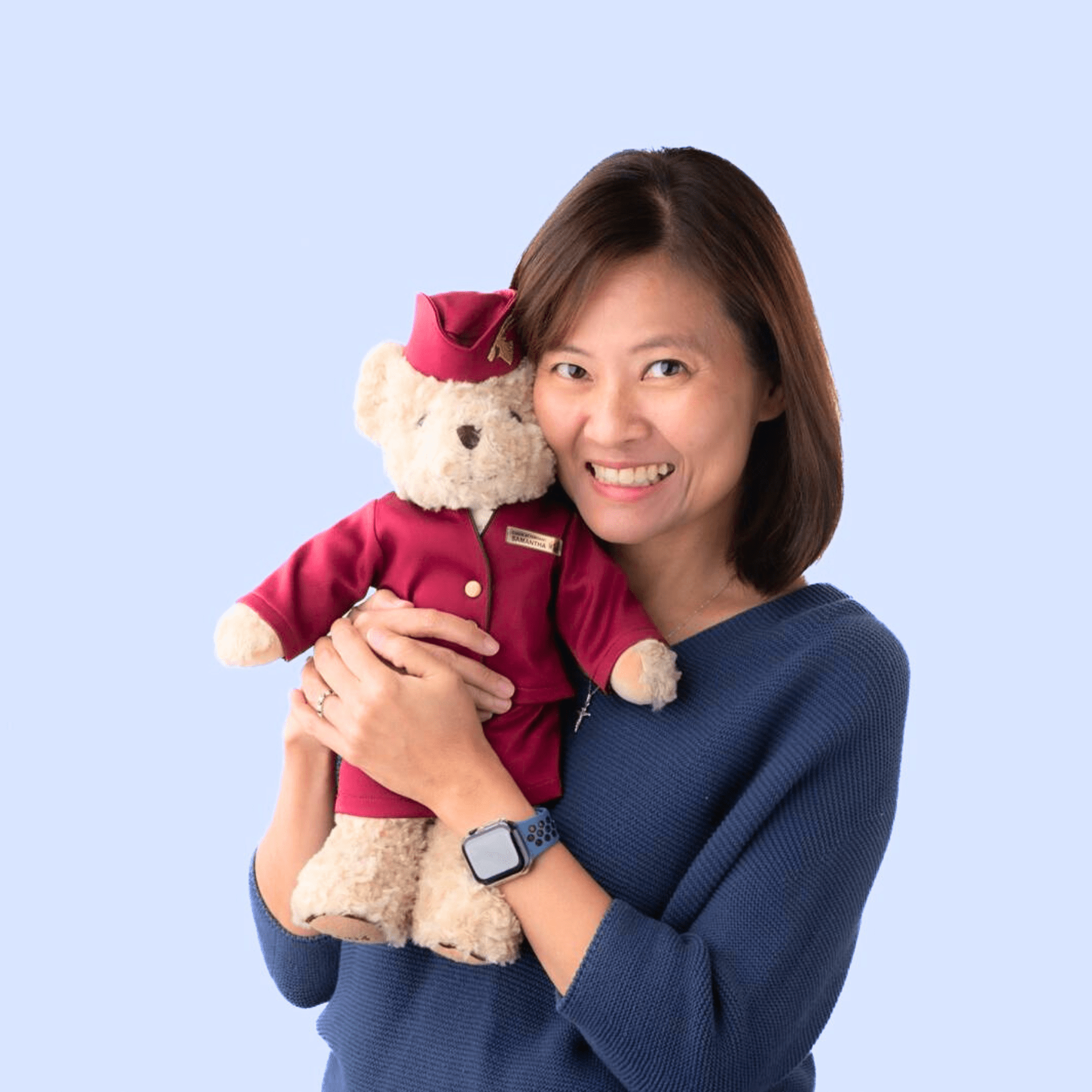 Ms Tee Mei-Yuen, Samantha Genevieve
Associate Psychologist / Clinical Psychotherapist
MCoun (Candidate), GDip Psychology (Advanced), GDip Psychology (Bridging) (Dist), PGD Education, BSc (Comp Sci with Math & Stats)
The Lion Mind
Samantha is a mental health clinician with The Lion Mind. With a strong foundation in education, she has spent 14 years as an educator, specializing in student character development and support. Her nine years of experience in the hospitality and tourism industry have further honed her interpersonal skills and her ability to connect with individuals from diverse backgrounds.
Samantha's extensive experience working with parents, children, and teenagers has deepened her understanding of their distinct needs and challenges. Committed to delivering comprehensive and compassionate care, she employs a client-centred approach to ensure the well-being of her clients. Samantha works well with the adult population, the millennial generation, parents, and youths.
Clinical Knowledge & Skills
Samantha has a Graduate Diploma in Psychology (Advanced) from the University of Adelaide, a Graduate Diploma in Psychology (Bridging) (Distinction) from James Cook University (Australia), and a Post Graduate Diploma in Education from the National Institute of Education, Nanyang Technological University. Her other education includes a Bachelor of Science in Computational Science with Mathematics & Statistics. She has completed an accredited course (ACA, IOATH) on Cognitive Behaviour Therapy. Samantha is currently pursuing her Master of Counselling with Monash University.
Other Experiences
Alongside her clinical commitments, Samantha is deeply immersed in the realm of research. Presently, she is dedicatedly contributing to a research initiative assessing individual and collaborative creative thinking within diverse contexts. This undertaking underscores her resolute commitment to remaining abreast of the cutting-edge advancements within her field. Join Our Newsletter
Subscribe to our newsletter and receive daily updates & promotions!